Robert J. Hebert – Managing Partner:
REI Equity Partners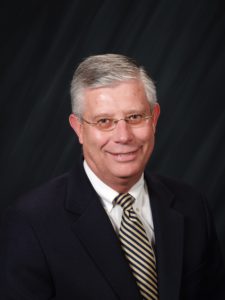 Bob has extensive experience in commercial real estate finance including originating, underwriting, structuring and monitoring real estate investments.  As Managing Director and Fund Manager of a private equity firm, Bob served as head of the Real Estate Investment Committee and was instrumental in defining the firm's real estate investment strategy of recognizing and capitalizing on growth trends to realize risk-adjusted returns with diverse asset classes and property types.
He is the founder and organizer of a The Bank of New Canaan where he designed the business model and implemented a disciplined lending strategy to build a profitable commercial loan portfolio.  Prior to organizing The Bank of New Canaan, Bob held various senior officer positions including Executive Vice President and Chief Lending Officer of New Canaan Bank & Trust, and President and CEO of a Division of The Bank of Mystic.  Bob was also Vice President and head of National Sales for Merrill Lynch and Kidder-Peabody, where he had responsibility for institutional sales and new product development.
Bob is the Chairman of the Ridgefield Housing Authority which owns four properties totaling 152 units.  He served as the Treasurer for Congressional and local candidates and is the current Chairman of the Ridgefield RTC.   Bob attended Wayne State University and taught real estate finance courses through the University of Michigan.  He is a former Director of Junior Achievement and has served on the Boards of several other nonprofit organizations.
Bob and his wife reside in Ridgefield, Connecticut and where he raised his three children.  He is a U.S Army Veteran and was awarded 2 bronze stars during his 13-month tour of duty in Vietnam.
(203) 313-9669
RHebert@REIAdvise.com