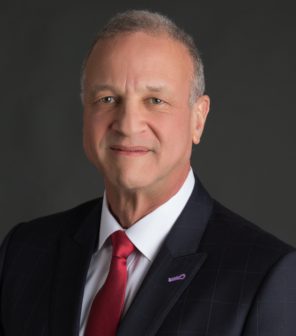 Alan Blair
ALAN BLAIR has over thirty (36) years of experience in commercial real estate, finance, property management, real estate syndication, and business.  Alan owned and managed several commercial income properties in New York City, Florida, North Carolina and Texas.  His real estate experience ranges from Multifamily properties with as many as 240 units, Absolute NNN Retail, Condo Hotel and Retail Strip centers.  Mr. Blair is an experienced real estate investor having completed over 30 commercial transactions throughout the course of his career, including multiple "1031 Like-Kind-Exchange" transactions. In addition, to his role as a Managing Partner of REI Capital Management, Mr. Blair is the Managing Partner, Founding Member and the Broker of Record for REI Advisors, a Commercial Real Estate Brokerage firm. REI Advisors assists individual and institutional real estate investors locate, analyze, acquire and manage quality cash flowing commercial real estate properties nationwide. REI Advisor's has advised in the sale and purchase of over $60 million of Real Estate property since their formation in 2011. Alan is a former Marine Corps Captain and Helicopter Pilot.  He holds a Bachelor of Science in Business and Marketing from Manhattan College. Alan is the resident real estate cash-flow model expert and the primary research analyst when evaluating properties for acquisition.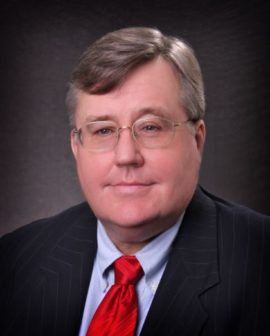 Robert Priest
ROBERT G. PRIEST has over thirty-nine (39) years of experience in commercial real estate, finance, construction and business management.   In addition to his role as a Managing Partner of REI Equity Partners, Bob co-founded REI Advisors, a Commercial Buyer's Brokerage, assisting investors locate, negotiate, acquire and manage quality cash flow commercial real estate nationwide, completing transactions in excess of $62 MM.     Bob earned an MBA in Finance from New York University, and a B. S, in Economics from Rutgers University. He is the retired owner of the award winning Burr Roofing-Siding-Window Company, Stratford, CT. He began his career at the Fortune 500 level in Purchasing and Transportation Management.     An Eagle Scout, previous board service includes the Connecticut Better Business Bureau, the National Roofing Contractors Association and as The Student Member, Rutgers University Board of Governors. Additionally, he has held numerous leadership positions within the Boy Scouts of America and as an Elder and President of Noroton Presbyterian Church, Darien, CT.   Bob currently serves on The Citadel's Baker Business School Board of Advisors, Dataw Island Finance and Marketing Committees, Sea Island Presbyterian Church Capital Campaign Committee, SCORE, Beaufort Chamber of Commerce and Sea Island Rotary. He and his wife Barbara reside on Dataw Island, SC, and are the proud parents of three adult children and three wonderful grandchildren.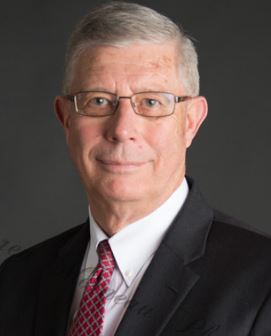 Robert Hebert
ROBERT J. HEBERT has over 35 years of real estate finance and banking experience including commercial real estate analysis, acquisition, development, project feasibility, strategic planning, and financial modeling. Mr. Hebert is a Managing Partner of REI Capital Management, LLC. He is also an Owner and Managing Partner of Hebert Partners. Previously, Mr. Hebert was a Managing Director and Fund Manager of a private equity firm where he served as head of the Real Estate Investment Committee and defined the firm's real estate investment strategy. He is also the Founder and Organizer of The Bank of New Canaan, in New Canaan, CT where he developed the business model and implemented a disciplined strategy to build a high performance commercial bank.   Prior to organizing The Bank of New Canaan, Mr. Hebert held various senior officer positions including Executive Vice President and Chief Lending Officer of New Canaan Bank & Trust, and President and CEO of a Division of The Bank of Mystic.  Mr. Hebert was also Vice President and head of National Sales for Merrill Lynch and Kidder-Peabody, where he had responsibility for institutional sales and new product development.   Mr. Hebert currently serves on the Board of Selectmen, Fire Commission, and is Chairman of the Ridgefield Housing Authority. He also served on the Board of Directors for Junior Achievement and is the former Chairman of the Republican Town Committee. Mr. Hebert served on several other boards for non-profit organizations and is an active member of St. Mary's.   Mr. Hebert studied at Wayne State University and taught real estate finance courses through the University of Michigan. He served in the U.S. Army and was assigned to the 1st Air Cavalry Division while deployed to Vietnam.
Our Mission Statement
"To be the most-respected and trusted Real Estate Investment and Advisory Company in the industry".
Our Code of Ethics
Never Sacrifice Integrity For Growth!