FOR IMMEDIATE RELEASE
Wilton, CT – January 21, 2014 – REI Equity Partners (REI), a privately held Real Estate Investment and Advisory firm, announced today that it launched a new real estate strategy focused on providing alternative investment options to achieve superior risk-mitigated returns for its clients.  The investment opportunities offered by REI are typically long term growth and income oriented properties.
REI is a family of companies that focus solely on commercial real estate investment opportunities in Single-Property Investment Funds, commercial real estate consulting, and brokerage. The Managing Partners, Alan Blair, Bob Hebert, and Bob Priest have over 75 years combined experience in real estate which includes finance, property management, and asset management.
REI has a hands-on approach in every transaction it undertakes by coupling its extensive operational experience with a sophisticated knowledge of macro-economic trends, capital markets and institutional alliances.  Led by an experienced team of real estate investment professionals REI provides the skill and knowledge to identify off-market opportunities, and manage commercial real estate investments on behalf of its investors.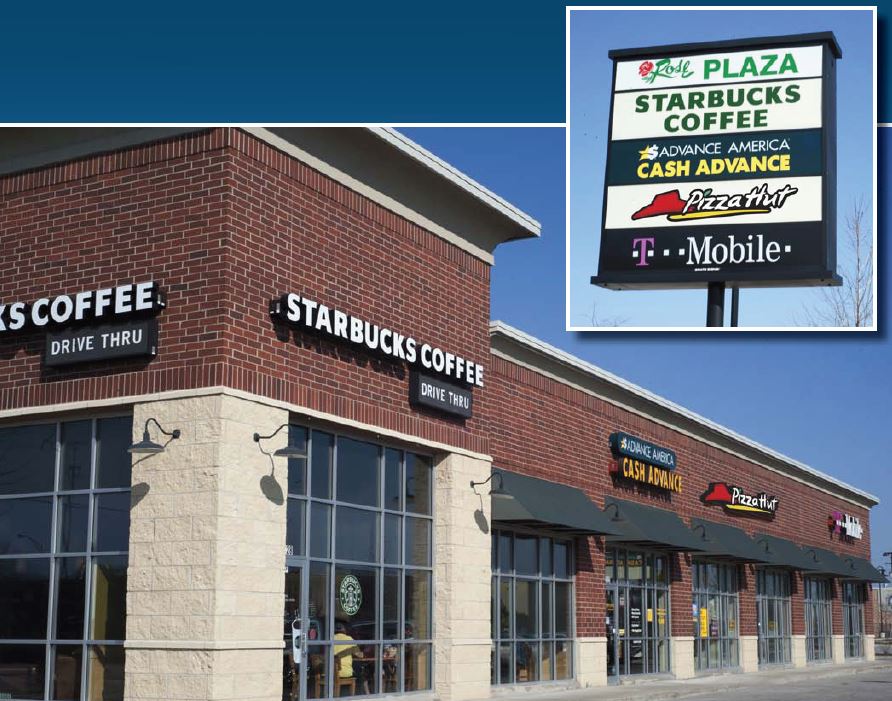 REI recently completed the acquisition of a 5,650 square foot retail center located in Broadview, IL, a western suburb of Chicago. The property is 100% occupied with national-brand tenants and is yielding a 10.41% annual cash-on-cash return.
Mr. Priest said, "Several factors attracted REI to the property.  Among them is the property meets REI's stringent investment criteria and underwriting parameters; the property is 100% occupied; and REI was able to negotiate directly with the seller in an off-market transaction." Mr. Priest added that REI is seeking additional properties to purchase in 2014.
"The partners personally invest in each property to further ensure that the firm's interests remain squarely aligned with its investors" Mr. Hebert said. "Our clients are comprised of investors who value the benefits of investing in real estate, but do not want the burden of direct property management or ownership."
All REI investors have 24/7 access to daily management reports simply by logging into a personal account established for each client.  Additionally, REI provides investors with market research and quarterly updates for each property under management.
REI Advisors is the commercial real estate consulting and brokerage arm of the Firm.  REI Advisors is licensed in Connecticut and structures real estate investments and 1031 Exchanges for individual and institutional investors.  REI Advisors only represents buyers and investors on low-risk, cash-flowing commercial real estate throughout the United States.
Mr. Blair added, "With our Real Estate Advisory Services, REI offers a "high-touch" full-service approach  to high net-worth individuals and families seeking to acquire new assets or reposition existing holdings through 1031 exchanges, financial restructuring, and professional portfolio or asset management.  Our roster of advisory clients are people who appreciate confidentiality and the full range of real estate investment services we offer."
To learn more about REI please visit to the firm's website at www.REIAdvise.com.
CONTACT:
REI Equity Partners
Bob Hebert
Managing Partner
203-313-9669
RHebert@REIAdvise.com
*********